ACRYLITE® Resist High Impact Acrylic Five Skin Sheet
ACRYLITE® Resist High Impact Acrylic Five Skin Sheet | 32mm, Clear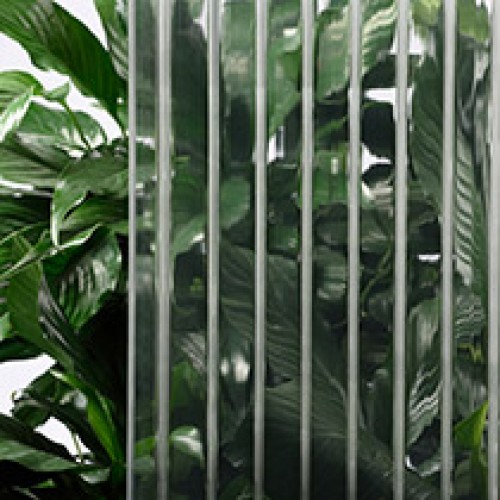 | | |
| --- | --- |
| Product Lengths | available in 48.4" by 12', 16', 20', 24' |
| Product Specs | 25 shts/pallet for all sizes |
| Product Code | 00721 |
| USD Price | |
| CDN Price | |
32 mm ACRYLITE® Resist is a high impact acrylic quadruple-skinned sheet that is highly heat insulating and weather-resistant. Made of impact-modified acrylic (polymethyl methacrylate, PMMA) polymer, it is used most often for high heat insulating glazing in industrial and commercial buildings, including greenhouses and controlled growing environments. This product is ideal in situations that require isolative glazing with exceptional impact resistance, hail resistance and toughness, with the added benefits of quick and easy installation.
The advantages of using 32 mm ACRYLITE® Resist in greenhouses and controlled growing environments include:
UV resistance
greater impact resistance during transportation, handling and installation
greater hail resistance with a 10-year warranty for withstanding hailstones with a kinetic energy of 1 joule
patented NO DRIP anti-condensate control coating that, when installed on the outside of the roof, maintains optimal transparency even in bad weather and causes condensation to flow off as a continuous self-cleaning film
when installed on the inside of the roof, patented NO DRIP coating prevents uncontrolled dripping that can result in crop damage and disease
significant heat-insulation offering up to 70% energy savings and reduced CO2 emissions
Added protection from a completely non-toxic biologically neutral Anti Algae Application that prevents algae, mosses and pollen from adhering to the sheet encouraging decomposition by the natural UV radiation from the sun
easily customizable with stock lengths available up to 23 feet and custom lengths up to 36 feet
choice of colours available includes Clear, Light White and Heatstop Pearl, an infrared-reflecting sheet
30-year non-yellowing, 10-year light transmission guarantees
When subjected to a uniform snow load of 15 lb/sq.ft., the 47-1/4" wide sheet, installed on 4 ft. centers, can be installed without any additional cross members up to 16ft. in a suitable aluminum assembly glazing system. Refer to load chart for additional detail.
Get more information on this product or learn how to order.