Installation Systems
Acrylic Building Products offers assembly systems engineered specifically for use with ACRYLITE® acrylic multi-walled sheets. Consult with an Acrylic Building Products representative on your project's design, function, and requirements for help in selecting an appropriate assembly system.
AGS Installation System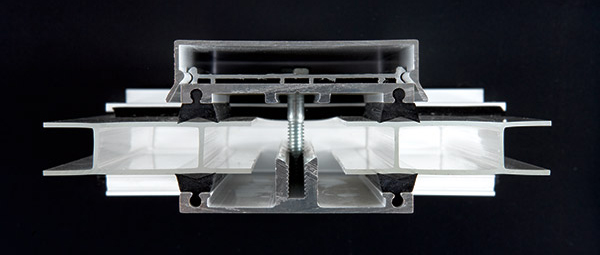 The AGS Installation System is a gasketed system that allows for the natural thermal expansion of acrylic without constriction or compromising the seal. Easily adaptable to your design requirements, this system is an excellent choice for projects that need to be weather tight.

RF Installation System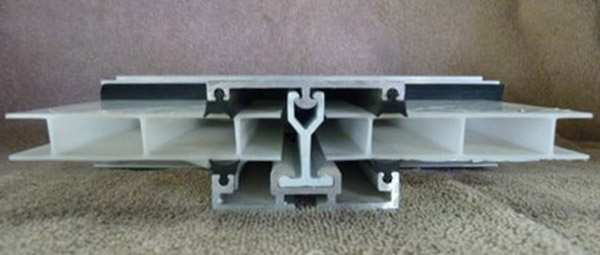 The RF Installation System is an all mill finish aluminum and thermally broken system. This non-structural assembly system is designed for 16mm Multi-skinned acrylic. It has a snap action clamping bar which results in no exposed fasteners. There are many profiles that accommodate this system for greenhouse and other roof glazing applications. This clamping system is also available in 8mm Multi-skinned acrylic.

Wave Profile Installation System
Calottes
Mill Finish and Red-100 pcs/box
Complete with wood screws
US $99.00/box
CDN $129.00/box
Foam Closure Strips - 3' long