ACRYLITE® Heatstop High Impact Acrylic Double Skin Sheet
ACRYLITE® Heatstop High Impact Acrylic Double Skin Sheet | 16mm, Cool Blue White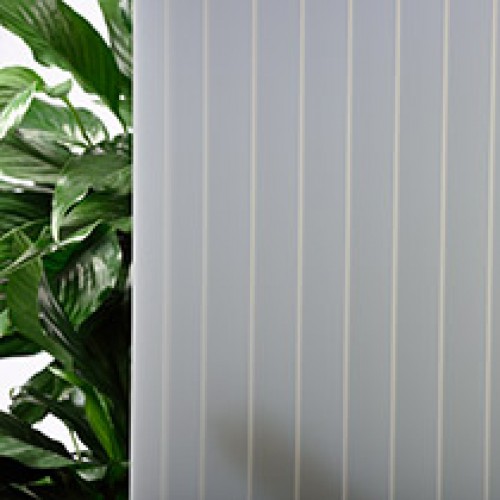 Product Lengths
available in 47.25" by 8', 12', 16', 20', 24'
Product Specs
8'-16' is 50 shts/pallet
18'-36' is 30 shts/pallet
Product Code
WZ011
USD Price
CDN Price
16 mm ACRYLITE® Heatstop is a high impact double-skinned acrylic sheet that is infrared reflecting, heat insulating and highly weather resistant. Made from acrylic (polymethyl methacrylate, PMMA) polymer, this product benefits from the addition of Heatstop technology being uniformly distributed throughout the entire sheet, which significantly reduces the sun's heat radiation.
Suitable for sloped, curved and vertical applications, this product is regularly used to make retail greenhouses more comfortable shopping environments for customers.
The advantages of 16 mm ACRYLITE® Heatstop in greenhouses and controlled growing environments include:
when installed on the inside of the roof, patented NO DRIP coating prevents uncontrolled dripping that can result in crop damage and disease
a reduction in solar energy of up to 75%
a pleasant, cool environment with light filtered through the cool blue sheet colour
impact resistance during transportation, handling and installation
significant energy savings and reduced CO2 emissions
NO DRIP anti-condensate control coating that, when installed on the outside of the roof, maintains optimal transparency even in bad weather and causes condensation to flow off as a continuous self-cleaning film
10-year hail and 10-year light transmission guarantees
View all waranty information here.
Get more information on this product or learn how to order.