ACRYLITE® Alltop Acrylic Double Skin UV Transmitting
ACRYLITE® Alltop Acrylic Double Skin UV Transmitting | 16mm, Clear UVT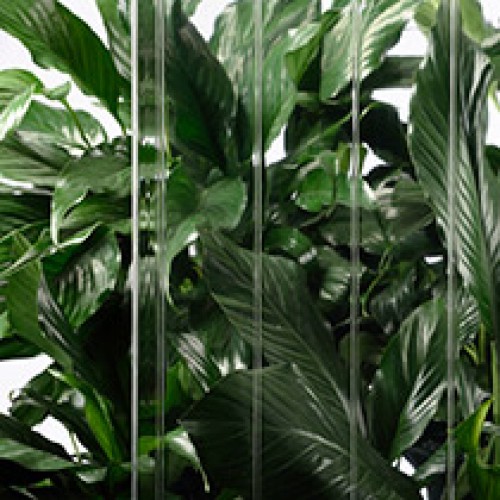 Product Lengths
available in 47.25" by 8', 12', 14', 16', 20', 22', 24', 28'
Product Specs
8'-16' is 50 shts/pallet
20'-28' is 30 shts/pallet
Product Code
ORS01
USD Price
CDN Price
16 mm ACRYLITE® Alltop UVT is an acrylic double-skinned sheet that is light transmitting, heat insulating and very weather resistant. Made from acrylic (polymethyl methacrylate, PMMA) polymer, with particularly wide rib spacing, it has been specifically designed as a glazing panel for commercial greenhouses where an extremely high light transmission is required. ACRYLITE® Alltop is the only commercially viable glazing that is available in a UV Transmitting covering.
Where other ACRYLITE® multi-skin acrylic sheets have the proven water-dispersing coating on one side only, Alltop sheets are coated on both sides and within the cavities as well. The coating allows for maximum light transmission, virtually eliminating all condensation droplets on all interior and exterior surfaces of the sheet.
The advantages of using 16 mm ACRYLITE®Alltop UVT in greenhouses and controlled growing environments include:
increased light transmission of 91 percent, compared to 72 percent for 16mm polycarbonate
better plant growth response driven by high light transmission
absence of fogging
NO DRIP anti-condensate control coating on both sides and within the cavities
available in clear UV Transmitting and clear UV Blocking
significant heat-insulation offering up to 50% energy savings over single layer glazings and reduced CO2 emissions
30-year non-yellowing, 10-year hail and 10-year light transmission warranties
When subjected to a uniform snow load of 15 lb/ sq. ft., the 1200 mm wide sheet can be installed without any additional cross members up to 16ft. in a suitable aluminum assembly glazing system. Refer to load chart for additional detail.
Get more information on this product or learn how to order.