ACRYLITE® Resist Wave Profile Prismatic
ACRYLITE® Resist Wave Profile Prismatic | 3mm, Graphite Grey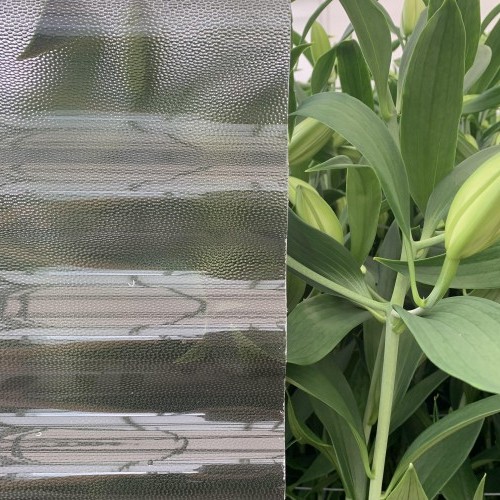 | | |
| --- | --- |
| Product Lengths | available in 41" by 12' and 16' |
| Product Specs | 50 shts/per pallet all sizes |
| Product Code | 7RW02 |
| USD Price | |
| CDN Price | |
ACRYLITE® Wave Profile is an ideal acrylic sheet for a home patio cover or perogla roof. The unique corrugated acrylic wave shape creates visual appeal in any design project.
The 3mm thick profile is impact-resistant, strong, and easy to install. Choose clear for maximum light transmission, prismatic to scatter the sun's ray, or a colour for softer diffusion. ACRYLITE® corrugated acrylic panels are naturally UV stable to last the lifetime of your patio roof or perogla roof.
provides outstanding protection against harmful UV radiation
high inherent rigidity and load-bearing capacity lead to less deflection under snow loads
extremely weather resistant
10-year light transmission and 10-year hail Get more information on this product or learn how to order.