ACRYLITE® Resist High Impact Acrylic Double Skin Sheet
ACRYLITE® Resist High Impact Acrylic Double Skin Sheet | 8mm, Clear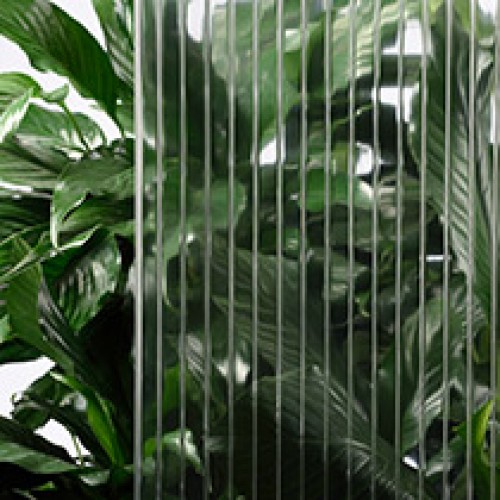 | | |
| --- | --- |
| Product Lengths | available in 47.25" by 8', 12', 16', 20', 24', 28', 36' |
| Product Specs | 50 shts/pallet for all sizes |
| Product Code | ORS72 |
| USD Price | |
| CDN Price | |
The advantages of using 8 mm ACRYLITE® Resist in greenhouse and controlled growing environments include:
greater impact resistance during transportation, handling and installation
high light transmission in the PAR and visible spectral energy wavelengths – 84%
isolative values that are 75% better than single glazing, providing energy savings of up to 40% and reduced CO2 emissions
NO DRIP anti-condensate control coating that, when installed on the outside of the roof, maintains optimal transparency even in bad weather and causes condensation to flow off as a continuous self-cleaning film
when installed on the inside of the roof, NO DRIP coating prevents uncontrolled dripping that can result in crop damage and disease
anti-algae coating
easily customizable with stock lengths available up to 28 feet. and custom lengths up to 36 feet
30-year non-yellowing, 10-year hail, 10-year light transmission guarantees
View all warranty information here.
Get more information on this product or learn how to order.